ELKH–DE Textological Research Group of 18-19th Century Hungarian Literature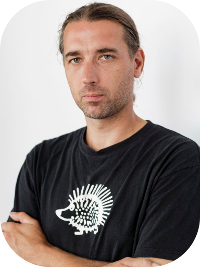 Email: orban.laszlo[at]arst.unideb.hu
General research interest:
The correspondence and autobiographies of Ferenc Kazinczy
Textual studies
Research themes in the project:
The estates and material cultures of Kazinczy
For a full list of publications: Magyar Tudományos Művek Tára (MTMT)
Previous publications related to the project
"Kazinczy széphalmi birtoka". Irodalomismeret, 4. sz. (2017): 8–52.
"Kazinczy-hálózat I.: a »könyvcsináló pálya« kiépítése". In Tanulmányok a klasszikus magyar irodalom köréből, szerkesztette Imre László és Gönczy Mónika, 96–121. Studia Litteraria XLVIII. Debrecen: Debreceni Egyetemi Kiadó, 2010.
"A tinta színe". In Leleplezett mellszobor. Nyomozások Kazinczy birtokán, szerkesztette Czifra Mariann, 199–247. Budapest: Gondolat Kiadó, 2009.