University of Debrecen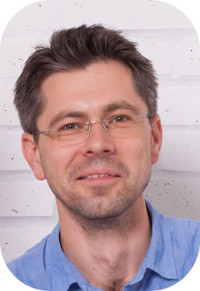 Email: bodrogi.ferenc[at]arts.unideb.hu
General research interest:
History of ideas and textual studies
Ferenc Kazinczy
the gentleman-ideal
Research themes in the project:
Patronage and periodicals at the turn of the 18th century
For a full list of publications: Magyar Tudományos Művek Tára (MTMT)
Previous publications related to the project
"Az Aurora. Hazai almanach mint (zseb)könyvtárgy. (Az újramondás lehetséges távlataihoz)". Alföld 68, 2. sz. (2017): 67–85. http://epa.oszk.hu/00000/00002/00213/pdf/EPA00002_alfold_2017_02_067-085.pdf
"Dologi hurok a szellemi műveleten: a szöveg mint nyomtatott termék. A Kazinczy Ferencz' Munkáji: Szép Literatúra kiadástörténetéhez". In Textológia – filológia – értelmezés. Klasszikus magyar irodalom, szerkesztette Czifra Mariann és Szilágyi Márton, 43–56. Debrecen: Debreceni Egyetemi Kiadó, 2014.